18 janvier 2014
For my last day in Kenya, I decided to return on the beach because I didn't spend any time since my first day. There was a lot of people, but less than my first try so during the morning I try to take advantage of my last day as much as possible : I swam in the Indian Ocean, I played beach volley with five nice Kenyan and I even sunbathed during one hour! After the lunch, I did scuba diving, I took my water resistant camera and started my dive in this deep Ocean. It was fabulous : I saw a lot of colored fishes, corals reefs, sea turtles and a huge manta ray of three or four meters! At the end of the afternoon, I left the beach and started to prepare my suitcase. I was very troubled to go home and left Mombasa, but I was also very glad and joyfull of my unbelievable trip, and I think that it was one of the greatest and I will never forget it!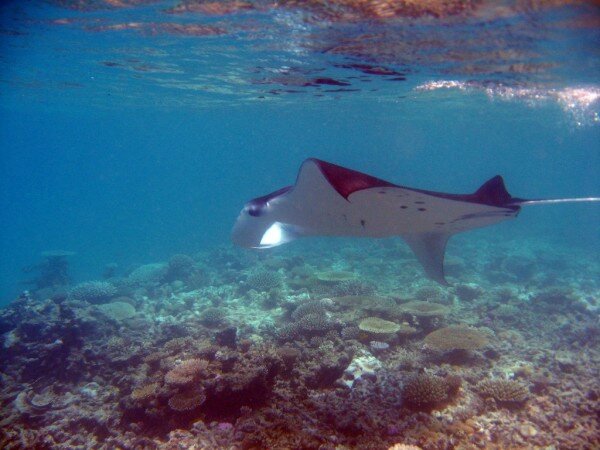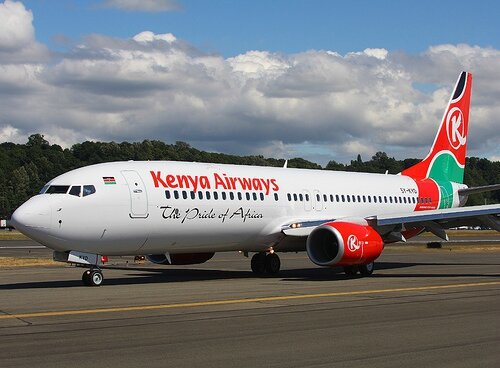 Sources :
photo 1 = http://www.images-photos-plongee.com/10-categorie-10609404.html
photo 2 = http://www.google.fr/imgres?biw=1241&bih=606&tbm=isch&tbnid=vJpyG6LnvanQzM%3A&imgrefurl=http%3A%2F%2Fwww.afriscoop.net%2Fjournal%2Fspip.php%3Farticle1219&docid=DUKAtPoSHYtrbM&imgurl=http%3A%2F%2Fww
For my second day of travel, I did my favorite activity during my trip, a thing that everyone wants to do : a wildlife safari! To do that, I had to wake up at 05:00 a.m., and then, take the jeep during three hours to finnally reach my destination : the safari lodge, in the hearth of the bush. Then I joined my safari group and listened the guide's rules but ,surprise, in my group, I recognized Kennedy Ochien, a very famous Kenyan athlete, but I was too shy to ask him an autograph. I was so happy when I heard that cameras were allowed, because I always wanted since a long time to take a picture of a Kruger's lion. During my tour, I saw a herd of zebras, another of giraffes, two big elephants and at the end of the safari, a magnificent lion who was sleeping. I took like fifty pictures of him, I was so proud to see an animal like this ( I put one of those pictures a the bottom of this post) ! After this incredible adventure, I took the car again to went in my hostel and spent my last night in Mombasa.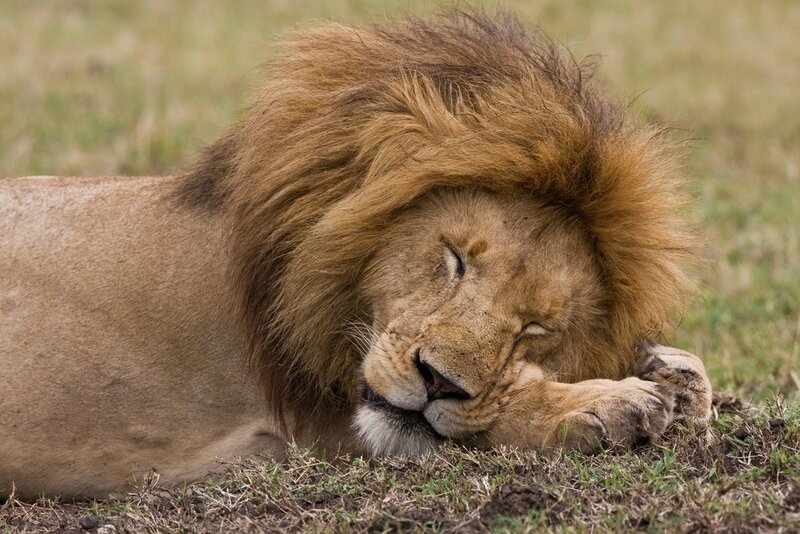 Sources :
photo 1 = http://www.google.fr/imgres?biw=1241&bih=606&tbm=isch&tbnid=e1QbQFTnfEtJuM%3A&imgrefurl=http%3A%2F%2Fwww.tripadvisor.in%2FLocationPhotoDirectLink-g294210-i23976746-Mombasa_Coast_Province.html&docid=-wSPzo1SboqWEM&itg=1&imgurl=http%3A%2F%2Fmedia-cdn.tripadvisor.com%2Fmedia%2Fphoto-s%2F01%2F6d%2Fdb%2F2a%2Fngulia-safari-lodge.jpg&w=550&h=412&ei=AzzaUrOIK-aH0AWljYC4Bw&zoom=1&iact=rc&dur=155&page=1&start=0&ndsp=15&ved=0CGcQrQMwBQ
photo 2 = http://www.google.fr/imgres?biw=1241&bih=606&tbm=isch&tbnid=PUcAJJjlC3Kv9M%3A&imgrefurl=http%3A%2F%2Fwww.kidsdiscover.com%2Fspotlight%2Fafrican-safari-for-kids%2F&docid=-zoVE6-1iMnIVM&imgurl=http%3A%2F%2Fwww.kidsdiscover.com%2Fwp-content%2Fuploads%2F2012%2F04%2Fsleeping-lion.jpg&w=1000&h=667&ei=SjzaUof7Gayl0wXRu4HwAg&zoom=1&iact=rc&dur=343&page=2&start=15&ndsp=20&ved=0CI4BEK0DMBI
I arrived in the airport of Mombasa, a very touristic island located in the Coast province of Kenya, at 08:00 a.m. I was very tired because of the jet lag but I decided to start my journey as soon as possible, I was so enthusiastic! Before my travel, I saw a lot of pictures of Mombasa beaches : the paradise on earth, only coconuts trees and kilometers of sand and water! So the first thing that I wanted to do was to see the beach! It only took me five minutes to find the closest beach, but unfortunetly, there was a crowd of tourist. They were everywhere, so, sadly, I fnally chose to go in another place, and I found the Fort Jesus Museum. That's a famous fort in Mombasa built in 1498 by portueguese settlers,and a very interesting place! After visiting the fort, I was too tired to do or visit something else so I decided to go in my hostel chamber and slept until the next morning.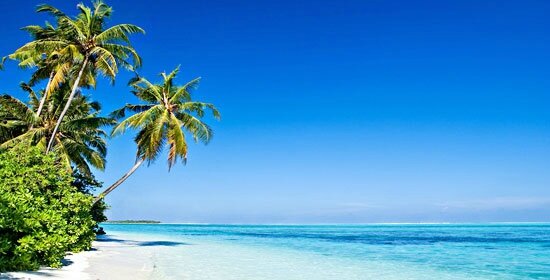 Sources :
photo 1 =http://www.google.fr/imgres?sa=X&biw=1241&bih=606&tbm=isch&tbnid=RBaqLycK0jgaCM%3A&imgrefurl=http%3A%2F%2Fwww.kenyasafari.com%2Fclassic-mombassa-beach-holiday.html&docid=fE3bSmOWMTj0qM&imgurl=http%3A%2F%2Fwww.kenyasafari.com%2Fimages%2Fcalssic-mombasa-beach-view-550x280.jpg&w=550&h=280&ei=EzraUvjgH8Kj0QXAsoHACQ&zoom=1&iact=rc&dur=266&page=1&start=0&ndsp=15&ved=0CG4QrQMwBg
photo 2 =http://www.google.fr/imgres?biw=1241&bih=606&tbm=isch&tbnid=_hGX8_5nj_8ZeM%3A&imgrefurl=http%3A%2F%2Fwww.mombasainfo.com%2Fattractions%2Fhistorical-cultural%2Ffort-jesus%2F&docid=SfVr5fIS6qk7qM&imgurl=http%3A%2F%2Fwww.mombasainfo.com%2Fwp-content%2Fuploads%2Ffortjesus.jpg&w=356&h=223&ei=PzraUuW1DMTS0QXkgoGIDQ&zoom=1&iact=rc&dur=1736&page=1&start=0&ndsp=15&ved=0CGcQrQMwBQ